In an Ever-Changing Industry, Sherwood Steel Retains Their Standard of Excellence in Quality and Service
In the last few years, the steel industry has encountered numerous changes and challenges, and will face even more disruptive factors in the future. From new regulations, to high costs, and even its connection to other industries, steelmaking and its related businesses are in the midst of an uncertain period.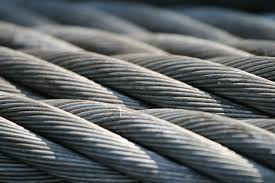 However, it's reassuring to know that Sherwood Steel remains dedicated to providing the same outstanding level of quality materials and excellent service for which we're known. We're the premier company to buy sheet metal supplies from in Burlington County from, and we're proud of our reputation as a dependable and steadfast organization.
Let's examine how Sherwood Steel offers reliable services, regardless of changes in this dynamic industry.
New Regulations
The U.S. steel industry is about to undergo a significant change. New regulations, tariffs, and policies are currently causing steel companies to rethink their approach to how they manufacture the product. Add this to increasing competition from other materials, like aluminum, and it makes for an uncertain future.
But regardless of industry changes, Sherwood Steel still provides the highest quality steel in the region. We rely on our customers to dictate our company's direction and business needs, and offering them our professional and expert services takes priority over any industry developments.
Financial Changes
The high cost of making steel has caused some experts to investigate how to reinvigorate the industry. Add that to competition from foreign steel makers who can produce certain kinds of steel faster than some US companies, and it creates financial issues for many businesses; but not for Sherwood Steel.
Since our organization is family-owned and operated right here in Bensalem, PA, we can provide the Philadelphia area with our high-quality steel products at prices that are reasonable and affordable for our customers.
Relationship with Other Industries
There have been new developments in other sectors that have impacted the US steel industry. Tighter emissions regulations in the automotive sector have caused steelmakers to create new grades of steel to make cars lighter and improve their fuel efficiency. This has raised questions about the future of steel in automotive capacities.
Sherwood Steel stays informed about any news and developments in our industry, and we remain dedicated to our customers and providing them with the excellent service for which we're known.
And while it may be true that steel is an ever-changing business, we've been here for over two decades, serving the members of our community. And we're not going anywhere.
To buy sheet metal supplies in Montgomery County, call us at 215-309-8309.