How To Properly Clean Aluminum Diamond Plate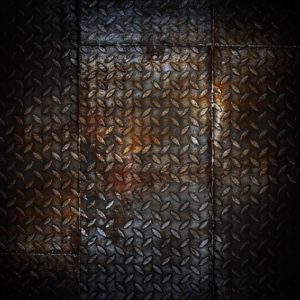 Often referred to as tread plate, aluminum diamond plate comes from the diamond-shaped lines that cover its surface. Many businesses buy aluminum diamond plate in Burlington County, NJ and the surrounding areas due to its durability and resistance to slipping and corrosion. In order to preserve your diamond plate's shiny appearance you should clean it regularly.
To help you preserve the original condition of your diamond plate take a look at this guide for how to properly clean and maintain your aluminum diamond plate.
Step One: Cleaning
When cleaning your diamond plate you should avoid using harsh detergents and chemicals as they will ruin the finish. Instead, you should opt for a non-detergent based soap that will not eat away at your plate's finish or cause discoloration. To avoid staining and water spots you should refrain from letting the soap and water sit on the surface of your plate.
Step Two: Drying
You should dry your diamond plate as soon as you finish cleaning because air drying can cause water spots and mineral build-up. Use a microfiber towel and if you notice any grease or dirt still present you should give the plate another cleaning.
Step Three: Protection
Adding a protective coat of wax or polish to your aluminum diamond plate will help to preserve the condition of your plate. Waxing your plate on a regular basis will help to reduce the amount of time it takes to clean the plate.
Step Four:  Correction
Some time restoring the shine back to your diamond plate takes a little extra work. In this case, you should enlist the help of specialized metal cleaners or polishes and buffer to help you get your plate back to its original shine.
Sometimes aluminum plates are beyond restoration and need to be replaced and that is why it is best never to let the dirt get too out of hand. If your aluminum plate needs to be replaced you should contact the team at Sherwood Steel. We carry a variety of aluminum sheets in different lengths and thickness to fit the needs of your unique project. For more information on how to buy aluminum sheet metal in Camden County, NJ, call 215-309-8309.